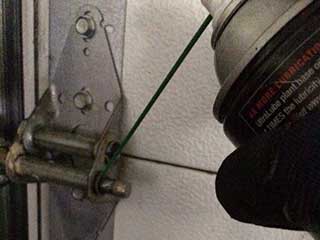 It's only natural for you to be excited about your new garage door. After all, it really does improve the exterior appeal of your home. The question is how can you make it last? Well, you have to take some measures to protect the door from the adverse environmental effects and to reduce its natural rate of wear and tear. How do you do that? Simply follow this guide.
Painting The Panels
Steen garage doors, and wooden ones as well, must be painted in order to preserve the condition of their panels. The paint will prevent water from getting into contact with the material and damaging it. Without it, steel panels will get rusty and begin to corrode and wooden ones will start to decay or warp. The choice of paint depends on the specific material of your door and on the recommendations of its manufacturer. In any case, you will need an exterior-grade product. The door should be clean and dry before you apply the paint. It's always good to test the product on a small section before starting the work. If you notice any imperfections such as bubbles, then you may need to switch to a different product.
Replacing The Weather Seals
Most residential garage doors now come equipped with a bottom seal. This component is attached to a retainer, so it is very easy to replace it when it becomes worn. The door will need to be set up with weather seals on the sides and at the top too. These will contribute to its insulation capabilities and provide additional protection from outside weather too. Just like the bottom seal, all other weatherstripping materials need to be changed when they wear in order to make sure they're capable of serving their purpose.
Full Lubrication Maintenance
While the panels must be painted in order to stay in a good condition, the moving hardware parts of the door need to be lubricated. This kind of maintenance will be required once or twice a year, depending on how frequently the door is used. The major factor to take into account when choosing a product is the recommendation of the door's manufacturer. Generally, a lithium-based spray is a great choice because it is not sticky and doesn't harden as the weather gets cold.
Where To Apply It?
The torsion spring is the primary target. Covering all its coils is important for reducing the friction as much as possible. The hinges should also be lubricated. The same applies to the rollers, but only if they are made from metal and not nylon. You should spray the wheel of each roller carefully, and then operate the door a few times. This is how you get full roller lubrication quickly. If the opener comes with a chain or a screw drive system, it will need lubrication as well.