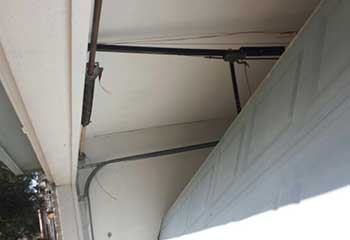 Garage Door Spring Replacement
Customer Issue: Mrs. Sanderson's automatic garage door started listing to one side, and opening very slow. She looked at her system more carefully and saw that she had a twisted extension spring.
Our Solution: Once we disconnected the opener and raised the door open by hand and locked it there, Mrs. Sanderson removed her car from the garage. With that space to work with, we unhooked the lift cables and eased the springs loose to make sure there was no remaining tension. Old springs off, extension cables cleaned and oiled, and new springs on!
Mila Sanderson
- Ridgefield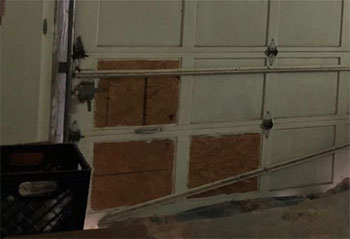 Panel Replacement
Customer Issue: A plumbing mishap saw the lowest row of door panels soaked and the bottom seal warped off.
Our Solution: After raising the door off of its tracks, our technicians unscrewed and took out the bottom row of square panels and replaced them with a fresh matching set from Clopay. Using an insulation kit from the same company, they also replaced and reinforced the bottom seal.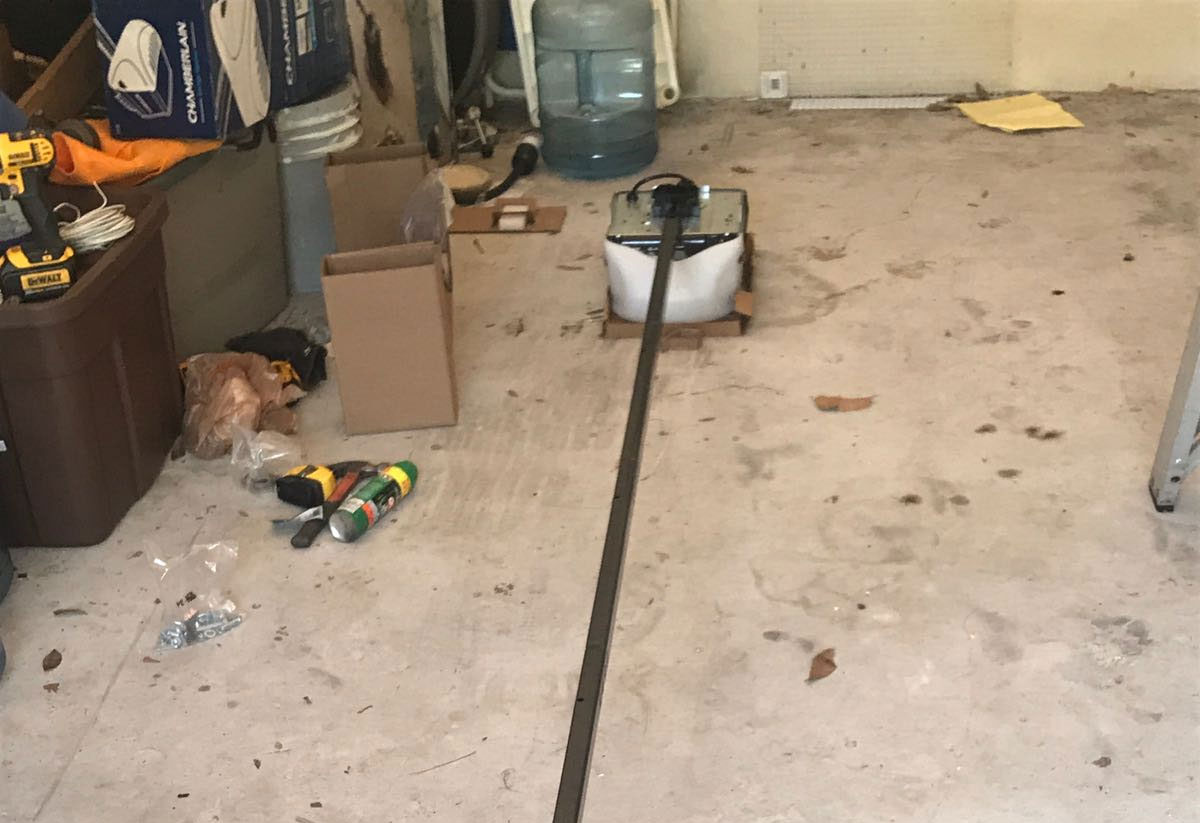 Opener Replacement
Customer Issue: Mr. Pond's old garage door opener had seen its last day. He needed a new one.
Our Solution: Since cost was a bigger issue than noise, our team helped Mr. Pond pick a Genie 1035-V chain drive opener with integrated smartphone controls. Fortunately, the sensors from his old system were reusable, so we secured his new opener to the ceiling and connected it to the door and to the existing sensors.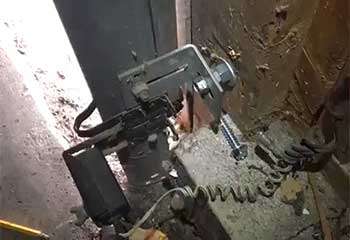 Sensor Alignment
Customer Issue: Misaligned safety sensors.
Our Solution: We first checked to make sure the sensors' lenses were fine, which they were. It was just a matter of correcting their alignment so that they would allow the door to close. After we completed this task we tested the door and the problem was gone.
Liam Charleston
- Danbury
Garage Door Troubleshooting
Customer Issue: Unbalanced garage door.
Our Solution: We checked the condition of the lift cables and the adjustment of opener's travel limit switch to rule them out first. Then we proceeded to adjust the extension springs and that had solved the problem. The door returned to its properly balanced state.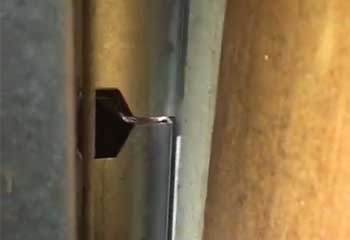 Track Replacement
Customer Issue: Rusty tracks.
Our Solution: We examined the door and its rollers to rule them out as possible culprits. The problem was, in fact, with the vertical tracks, as they had become quite severely rusty. We removed them both and installed new ones of matching specifications in their place.